Purse Making Video DVD Tutorials:
How to Make Incredible Artsy Craftsy Couture Handbags
Do you want to make great looking firm bodied designer purses?

Are you looking for purse making tips to improve the quality of your handbags?

Would you like to increase the value of your handbags?

Do you need vivid step-by-step instructions to make Teri Monique styled handbags?

Are you considering sharpening your pattern making skills?

Would you like to know what materials are needed to create an awesome handbag?

Are you tired of your bags looking like a craft project?

Do you need to know how to get rid of wonky purse dents?
We answer these questions and more in our new, updated and easy to follow purse making tutorials.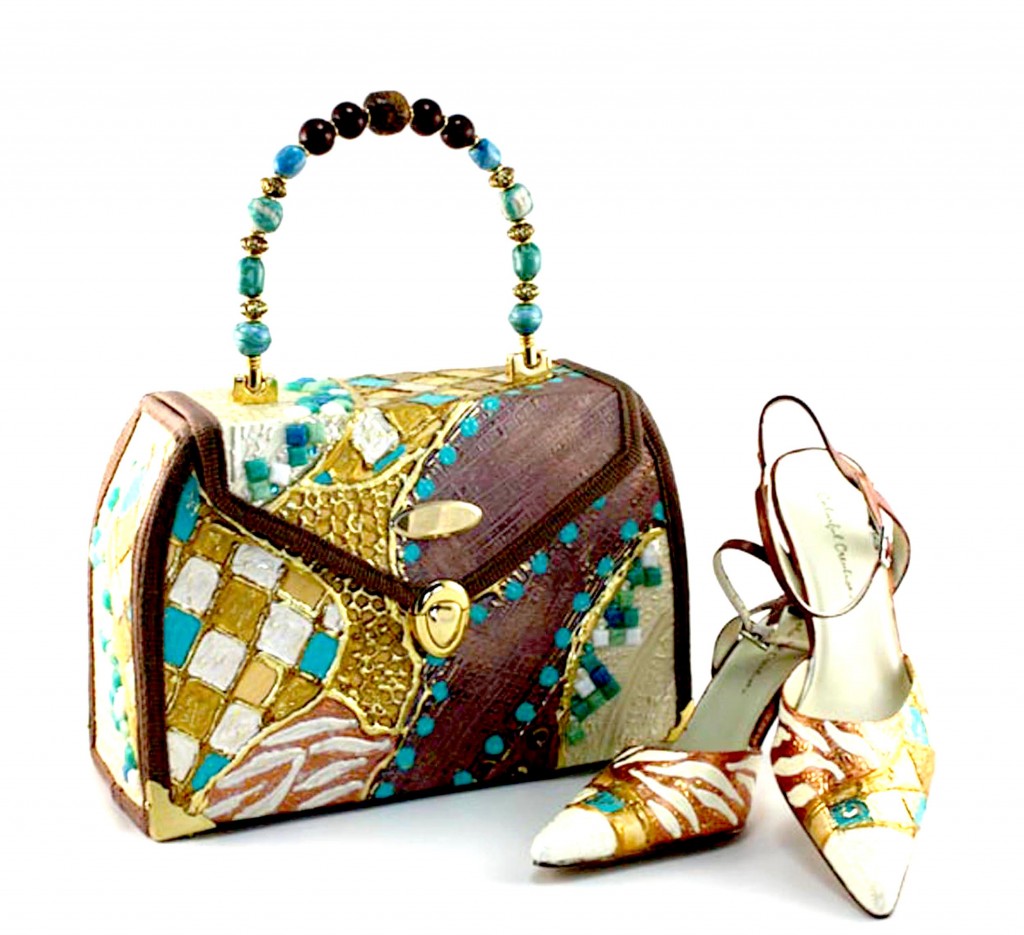 Now instead of just settling for a wonky handbag that just doesn't look good, you could be making your own outstanding handbags within hours. Really! And the great thing about this is you don't need to have any purse making experience. If you know the basic functions of your sewing machine, you can make our purses.
Here's what some folks are saying about their purse making experience with us…
Purse Making Testimonials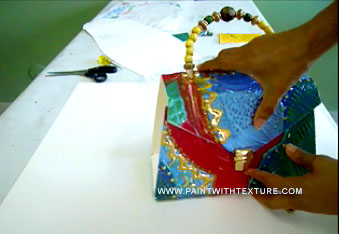 "I loved the new techniques offered and the new materials used to make better handbags. Now that I know how to make patterns properly I can design new styles. I also love that I can make my purses different with the embellishing techniques Teri shared with us. I really enjoyed [this] and it's also very affordable." Rosilee Thompson
"Teri, when I watch the videos, it is like being there with you. Your voice is so calming and you speak so clearly and anticipate any questions I might have. I understand exactly what you are teaching and you make learning easy. Dianne Edwards
"Teri Bethel designer bag classes are exciting and informative. She offers a clear and concise; step by step approach to learning the basics of producing creative and quality designer handbags… I was looking to develop my creative skills and I did. Whether you are a novice or a seasoned novice, you can gain something of value. I highly recommend her classes."Felecia Walkes
"Really enjoyed the purse and painting classes! It motivated me to bring out my creativity and made me go the extra mile. Teri was very personable and an excellent teacher." Francina Micklewhyte
"I am truly awestruck at the beautiful, dare I say "breath-taking" bags I have been able to create under Teri Bethel's careful, expert, quiet and positively reinforcing guidance. Both the classes [painting & purse making] and the actual process of constructing the bags has been a most rewarding experience – and the final product has always been simply "incredible". Audrey Marie Deveaux
Our easy craftsy bag making DVD tutorials can have you making
beautiful bags in no time with my simple purse making techniques!
Now you can make your incredibly dreamy handbags in a matter
of hours without having to leave your home!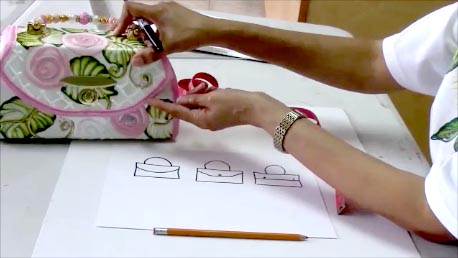 Hello, I'm Teri M. Bethel, designer of the Teri Monique line of handbags. I've been designing and creating structured handbags for a number of years and I am so delighted you are interested in learning how to make our fabulous designer bags.
If you're thinking…this sounds good but I'm not sure I can do this. Join the club! Most of my students had the thought but pressed in and began making super incredible purses in a matter of hours. Many of them never, ever touched a sewing machine before. Some had already taken other classes but were still not grasping the concepts until they were introduced to my quick and easy to apply techniques. Now it just makes sense and their bags are beautiful!
Are you ready to get started?
Now you can learn my purse making secrets from the comfort of your home…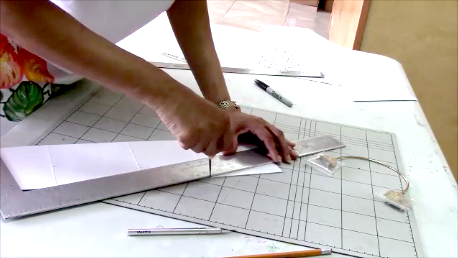 How to Make a Structured Handbag (Approximately 3 1/2 hrs. of instruction 2 Discs inside)
You will learn:
How to design your purse

How to make a balanced pattern

What purse materials to use

The basic tools you will need

Top sewing machine needs

How to make a structured handbag

How to avoid making a twisted bag

How to get rid of side dents

The best way to make a firm bodied fully enclosed purse

How to attach your fabrics

The easy way to bind your handbag

How to install purse hardware & more…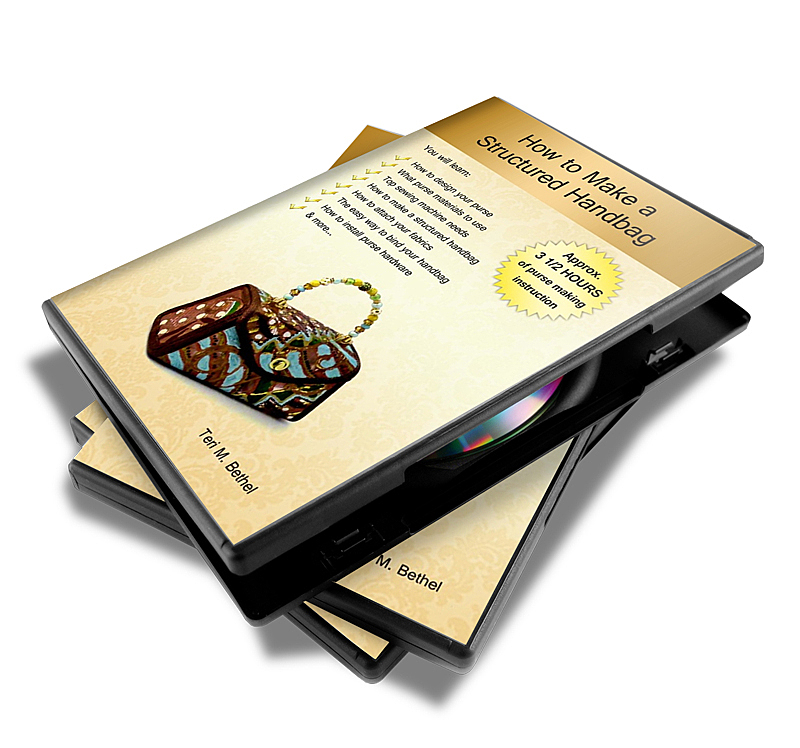 Get your copy now for only $97.95


More Purse Making DVD Tutorials
See: How to Make a Clutch Purse (Almost 2 hours of purse making instruction)
See: How to Make a Straw Clutch Purse (Over 2 hours of purse making instruction)
See: Make Easy Structured Handbag Patterns (Approximately 80 minutes of instruction)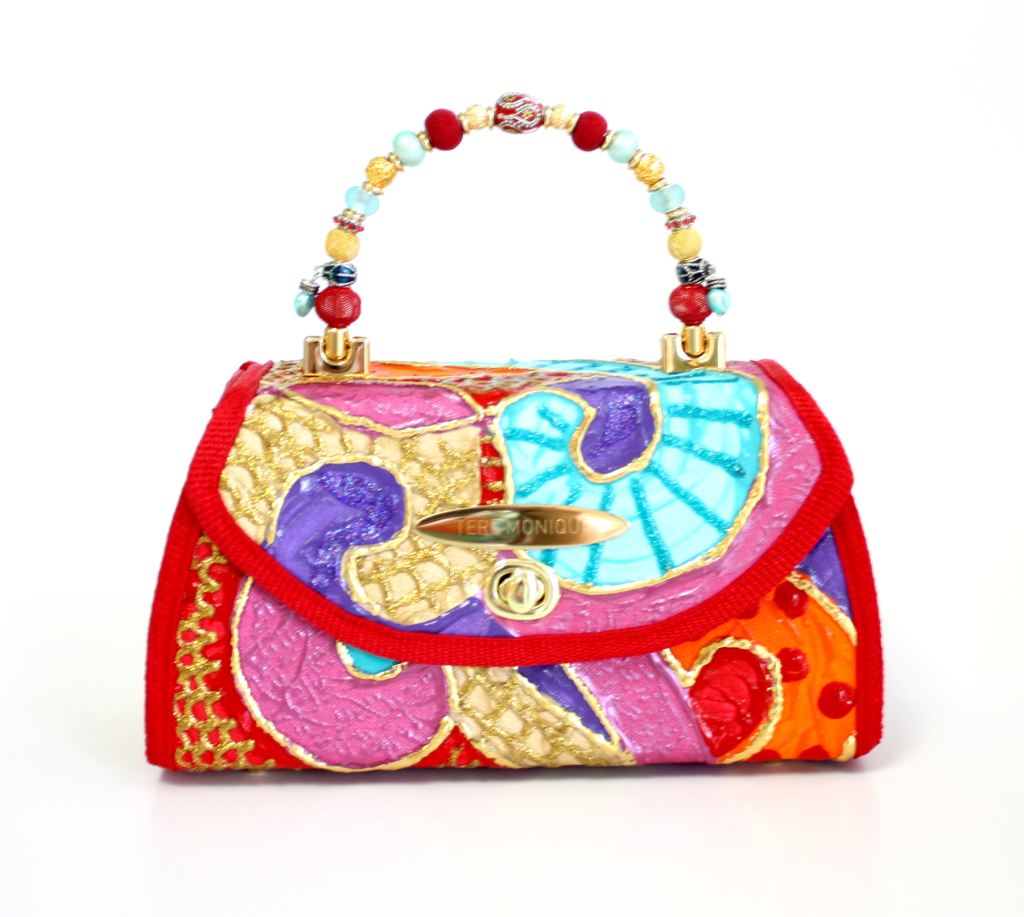 Other student testimonials:
Kaye contacted me about helping her to make structured handbags. She was unhappy in her present job which was not paying the bills as she needed. Kaye's passion was making bags. The problem was she was not good at it. She was self taught and was getting it all wrong and couldn't get her bags sold.
Her bags were twisted, imbalanced, made with the wrong materials and poorly constructed. She desperately needed help and found it right here with my videos. After taking the Structured Handbag course Kaye realized how easy it was to make the handbags the right way. She began making beautiful handbags within hours.  And you know what the great part of this story is? Her bags began to sell before she could even advertise! So now instead of trying to sell wonky, scary handbags, she is selling incredible bags for no less than $150.00 each and enjoying every moment of it!
Lisa had taken a purse making class before but was missing a few 
key elements necessary in making a great structured handbag.
First she learned how to design the bag and make a pattern;  then she was introduced to our amazing materials. Lisa was shocked as most of our students are at how little sewing is involved in making her structured handbag. After several hours of learning the techniques Lisa was able to sell her first handbag for $250.00. Several months later, she received double that amount for one purse! While it's nice to sell the higher priced items Lisa has learned the art of creating bags at various price points to suit her customers needs. 
Dee never saw a structured handbag before visiting our website. She was intrigued and was determined to learn even though she had never made a bag before. Dee learned from scratch and had a ball creating and selling her custom handbags. Whether you are like Kaye and Lisa and know the basic concept of handbag construction, or if you are like Dee who never saw a structured purse before visiting our site but has learned how to make phenomenal bags, we want you to know that you can do this too!
Now you can access our purse making tutorials on demand,
all day every day for a fraction of the cost.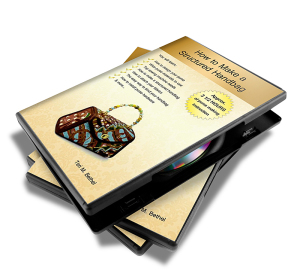 About the DVD's
With our purse making tutorials we focus on creating the Teri Monique style of structured purses, straw clutches as well as fabric clutch purses. This is a process that I have developed over the years, sometimes gleaning information through trial and error but more often just plum making things up out of necessity.
The brilliant thing about this whole scenario is, because I went through the hard times developing this style, you don't have to. You can piggy back on my knowledge if you are willing to make the small investment of purchasing your DVD's and materials.  Now you can begin making beautiful handbags. Click on the blue button below to select your Purse Making DVD Tutorial to get started today!

Happy Purse Making!
Teri M. Bethel (Mrs.)
Designer/Instructor
Admin@PaintWithTexture.com