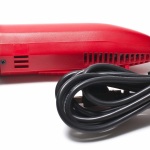 Do you love finding new Purse Making Tools?
If you know anything about sewing you know how thrilling it is to walk down the aisles of a well-stocked sewing machine store. It really doesn't matter if you have a need for an item, just the sheer awe of a new find can send joy bumps down your spine.
Fabric-aholics know what I mean. You can walk into a fabric shop knowing that you need ZERO fabric but something just jumps out at you and pulls you towards it with such force you wonder if the fabric and you were destined to be together.
For Buyers & Window Shoppers
Maybe not all shoppers are like this; some are content to window shop and just get to know all of the amazing gadgets there are on the market, which incidentally in many instances can make our sewing so much easier.
Granted the items I'm about to share with you may not be for today or tomorrow but if you love to sew, you love innovation and are given to techy gadgets you're gonna love dreaming about having at least one of these items to include in your sewing arsenal.
Here are two useful tools: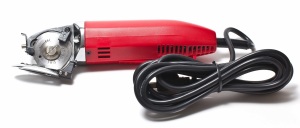 An Electric Rotary Fabric Cutter: At first sight, many of my students went into panic mode. After having used a pair of scissors for so many years it was a bit of a switch. But after the first cut, no-one wanted to touch their scissors again.
The reason I like my electric rotary cutter is it is quick, it allows me to cut several layers of fabric in one shot and it's easy on the hands… No more cramping.
Click the link to see an awesome assortment: Rotary Cutter
Post Sewing Machines: While most of my handbags are structured, I do make fabric purses also so I thought I would throw this one in for you bag lovers who really enjoy making fabric or leather purses too. 
At first glance, a post sewing machine can look a tad bit odd but the thought quickly slips to the side when you see this super machine in action. This sweet machine has not made it into my sewing machine family as yet, but a girl can dream can't she?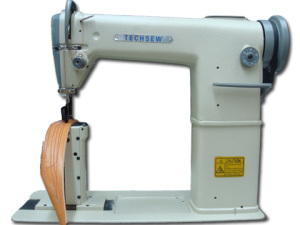 The post machine is many bag makers dream machine.  What I really love about these sewing machines is the ease in which you can topstitch to give your purse a professional finish; the post allows you to get into areas most machines would not allow you to venture in.
The post sewing machine is a gem when it comes to tossing your purse over the post to sew the bottom of your bag. The finish is amazing!
Click on the link to see the variety here: Post Sewing Machine
So I've included two possible must have's. The first is a time saver and is very affordable considering the time and effort it saves you and the other? Well, it could be the same if it fits your purse construction needs.