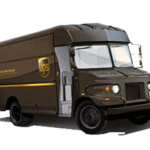 Purse Export Checklist: Are You Ready to Export Your Art & Handbags?
Are you thinking of exporting your purses or artwork to another state, island or country? Most artisans would love to see their goods travel to other nations and be prosperous at it.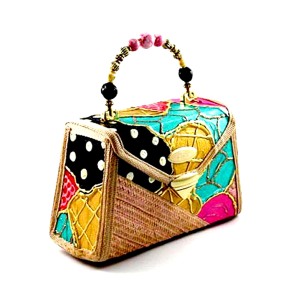 But are you aware of what it takes to become a successful, full-time exporter? Do you have the resources to get our business up and running and are you able to sustain it as you await payment for goods or services?
Let's demystify some of the romance concerning export for a moment. This is in no way meant to stop or block your goals. To the contrary, this is to help you to look at your plans squarely. In doing so you are prepared and less likely to become discouraged when your larger than life plans appear to temporarily turn south.
Handy Export Checklist for your Handbags & Art
Although there may be some exceptions to this rule of thumb, you may want to assess your product's readiness for export by determining if it is selling for you on the local or national level. If it isn't; why isn't it? Consider examining your quality, costings, presentation as well as your market base.

In assessing the cost, is your selling price too low or could it be too high for the market you are hoping to sell to?

Are you wearing all the hats in your organization? You know, chief cook and bottle washer or are you able to rely on a good support team so that you could focus on your main task.

Can you handle demands of larger than usual orders or is the small quantity already leaving you frazzled?

Do you have sufficient funds to keep raw materials on hand or is your operation hand to mouth, barely having sufficient operational funds?

Do you have a marketing budget for the area you are hoping to reach? While it's important to exhaust all of your free marketing options, you probably will still need the finances to invest in marketing if only for a web presence, yellow page listings, and business cards.
If You Can't Answer Any of These Questions Yet Its Not the End Of Your World!
If you cannot answer any of these questions definitively then you may not be ready for the big leagues yet but you could start on a smaller scale. For example, as a handbag designer or artist, consider:
Offering special orders or custom products.

Selling to smaller boutiques.

Down-scaling your product line for a season to focus on quality instead of quantity; don't stretch yourself too thin.

Giving yourself sufficient lead time to produce your product in a comfortable time frame.

Avoiding a large investment in materials to have on hand "in the event" an order comes through.

Subcontracting services that take you away from what you need to be doing.

Using a commissioned sales rep to meet potential customers & drive orders to you?

Improving your product to ensure customer satisfaction.
You see you don't have to throw away your dream. By making simple adjustments you are in a better position to grow your business to where there is a greater demand for your product. This demand will be one of the first indicators of your handbags being export ready.