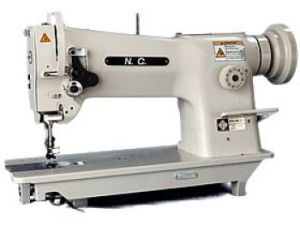 Who says you need an industrial sewing machine to create fabulous structured handbags? These beauties can be made with domestic or industrial machines; you just need to know what features are best suited for the task. Having the right equipment can make your sewing project a breeze.
If it's an industrial machine you prefer, a good investment would be an upholstery sewing machine which would be great for making these bags due to the generous arm and bed space.  The added benefit is the amount of heavy layers they are able to sew.
The list is super small but essential so watch this short clip.
 Choosing your Sewing Machine for Structured Purses