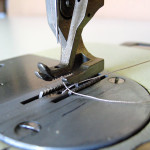 Fabric Feeding Issues? You May Need a Walking Foot
Yes, the walking foot is an odd name but that can easily be overlooked once you have installed one of these ever-so-useful gadgets to your sewing machine.
I personally don't know how I sewed without it. You'll feel the same way when you attach one of these to your machine. Anyway, without boring you with all of the technical information, I just had to introduce you to the walking foot.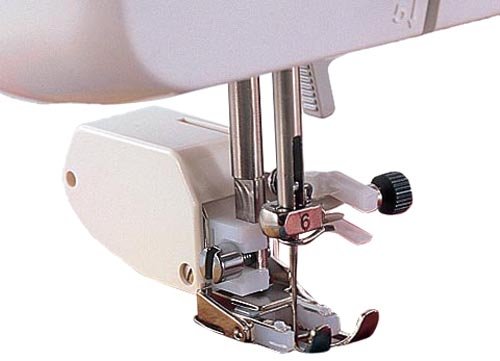 These babies are sold separately and can be attached to many types of sewing machines including industrial machines (like my Pfaff). Take a glimpse here:
Walking Foot Attachment
In my style of purse making in general and using fabrics painted with dimensional paints in particular, the walking foot is an essential element. For projects that are sewing two light layers of fabric you may not need to utilize one of these but if you are using multiple layers of fabric, purse board, straw, quilting or my favorite, heavily painted fabrics, then this makes sewing a breeze. That being said…I've heard others say that they use is to stop their slippery fabrics from sliding out of reach; that's just another benefit but not a problem I share.
Sew Smoothly- Eliminate Needless Frustration
In layman's terms, the walking foot walks over and keeps your pieces aligned; feeding your fabrics/materials through at the same rate. No more stalling out or bump intimidation with this attachment. The foot fearlessly commandeers through the completion of the most rigorous of sewing projects.
Whether or not they are usable on all machines is not something I can't answer. However, if you are in the market for purchasing a sewing machine I would suggest inquiring into a machine that can accommodate the walking foot attachment.