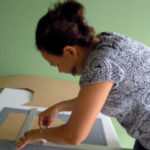 Are You Ready to be An Accurate Pattern Maker?
Making an accurate purse pattern is by far the most important element in your handcrafted bag making process. Without it, you may have beautiful colors and textures with gorgeous accessories but the structure cannot be sound or uniform if the pattern is poorly designed.
It is still not the only important factor however in your purse making journey. You see having a great pattern is just the start, making the bag is another story. But with the proper road maps or markings on your pattern, your task can be a smooth one.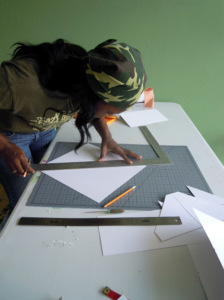 Don't Over Think Pattern Making
A pattern can be low keyed or as ambitious as you desire but it should be something that any bag maker with experience in your particular purse style should be able to pick up and make. In other words, leave a trail of easily understood directions on it.
Just don't over think it. Making your pattern is straightforward and should make practical sense. Simply ask yourself questions as you go. It helps you remember why you're doing what you're doing. For example: scoring; why are you scoring at this particular mark? Answer: this is where you need to fold, crease or bend your pattern.
Making an Accurate Purse Pattern is Easy When You Follow the Basic Steps?
Before creating your pattern, sketch the design you have in mind. Quite often you'll have to make adjustments as you go but this is all a part of the process. Knowing how to make your own pattern is a plus; it allows you to create your designs just the way you like them when you want them.
Custom Ordering Patterns Might be a Handy Solution
But if you find this aspect of purse making not your cup of tea then ordering patterns from a skilled pattern maker is the way to go. Then you can focus on the areas of purse making that you flow best in.