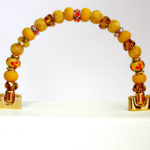 Are You Ready To Add Value to Your Structured Handbag?
Purse handles actually do play an important role in the design of our handbags. If we're interested in making bags that stand out, you know a purse that has pizzazz; then we must think about the materials we use to make our handbags. Yes, quality is important; but we can't sacrifice beauty in the process. That's like wearing a fabulous designer dress with clunky, brown, orthopedic shoes. Our bags should have the wow factor from top to bottom, inside and out.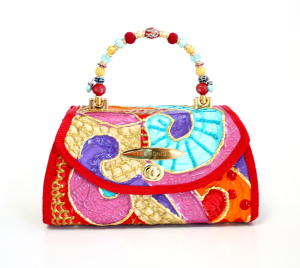 So let's focus on our handles. There was a time when a plain strap or a piece of rope was all that was used on the homemade, sorry handmade purses. And unfortunately, that's what the purse looked like …homemade. Going forward we could improve our product by giving a little more attention to details. 
Of course, there are some ladies who just want to carry a toter and are not interested in fashion, that's probably not the market you're after. If you do want to create a product of value that can be sold in a hearty niche then your accessories will matter.
Selecting Your Purse Handle
Choosing the right purse handle is essential. The challenge with ready-made handles is they are usually so standardized that when you've seen one, you've seen them all. Secondly, they don't always complement the purse that you have made. If you are creative, making a professional looking purse handle from scratch can be nice but if it is time-consuming to make, it can skyrocket the cost of your product.
A solution to this challenge is to modify the look of a pre-fab beaded bag handle
. For instance, there are a number of manufacturers who sell metal handle frames. Most art and craft stores carry them. So then it's up to you to change or add the beads
. Experiment with this; step out of your comfort zone and get feedback from others in your target audience on it.
For a more comprehensive list of purse materials and commercial sources, get your copy of What's In Your Handbag
, Girl?
Your bag can be beautiful and have value without looking like a run-of-the-mill product. Give some thought to your next purse handle. You'll love the outcome for sure.