Handbag & Purse Making Suppliers
Do You Need to Find Suppliers for
Your Purse & Handbag Making Materials?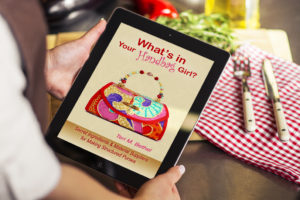 You don't have to do the research purse making supplies any more... I did it for you!
I've spent years, testing materials to see what was the most suitable products for making my custom handbags. Through trial and error I've determined that the ingredients used in my bags create a superior, long lasting designer handbag. That's right, my bags no longer flop and droop. They no longer have boring handles or twist locks that change color. What they do have are accessories that make your purses and handbags "pop". You can now benefit from my supply list by simply clicking on the links to access the suppliers listed in this book.
A word of caution: This is not a "How to", we have detailed dvd's for that; this is a resource book that will save you hours of research and tons of money as you are handed the itemized secret ingredients that are used to make structured handbags and clutch purses. You don't have to wait for shipping...download your copy now to access the supply list as well as links to suppliers.
Review
5.0 out of 5 stars Great resource
Format: Kindle Edition
Verified Purchase
This is great resource for anyone looking to take elevate their designs with professional results. I also got great tips from this book. I realized I was using the wrong type of thread. Highly recommend.
How I accidentally became a handbag designer…
Well you know my story by now if you've searched this subject at all... My name's Teri M. Bethel, designer of Teri Monique handbags. Some of my students have referred to me as the "purse making guru"... (not really a title I wanted...) Before I dedicated myself to helping people make fabulous handbags I was a textile artist who hired people to make handbags for me to put my artwork on. But now I am known as the "go-to gal" for people who have tried to make purses with no success and now they want to FINALLY begin to make a quality (fabric & straw) handbags with the right materials. Let me tell you a little bit about how I became this "guru" and how I can help you…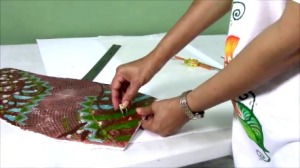 It was never really my intention to become a handbag designer, heck I didn't even like to sew. I had an old "put-put" sewing machine that drove me bananas which really made it easier for me to farm the sewing part of my purse making to people who truly loved what they were doing. Problem was:
The bags lacked excitement

The traditional materials didn't last long

Standard materials could not do what I needed them to do

Supply options were very limited
I realized I needed to play a larger role in the developing of my product. So I bit the bullet and decided to invest some time & money in learning how to make a handbag. In doing so, I found out what materials were the best to create a beautiful, long lasting handbag that could easily sell in an upscale boutique. As I am living on a little island, I didn't have the ability to run to the store every time I needed something. So I had to do my research to find the materials I needed at the best prices with great service and delivery. Now I have a unique resource guide with sources from various parts of the world to assist me and my students in purchasing materials just as though they were minutes away.
Here's what you find out when you buy my book…
What makes Teri Monique handbags stand up & stand out...

Where to buy the best selection of purse handles & exotic beads etc....

Which closures are best suited for upscale handbags...

What kind of fabrics work well with these bags...

What tools are necessary in constructing the handbag...

What easily accessible materials are used to give the handbag a luxurious feel...

What features are needed for your sewing machine...
These secrets are responsible for my students being able to double, triple and even quadruple the selling price of their handbags by saving time and money, as well as improving the look and value of their bags.
Considering all you get, paying $9.99 for this information is chicken feed. Entire armies of purse makers pay more than that every week to buy a cup of tea! I'm going to show you what supplies I use and where you can get them from, and how you can, too. 
"What are you waiting for? The only thing standing between you and the success you deserve is a chain of bigger winners. So now it's up to you. You can, of course, continue down the agonizingly slow road of learning by trial and error, facing costly mistakes and setbacks, and taking years to discover the best. Or, you can start putting the materials and suppliers list you'll find in my book, "What's in Your Handbag, Girl?" to work.  So when it comes right down to it, there's really only one rational thing to do … Click the blue link to get your handbag making materials now.
Was $25.00
Available on Amazon.com as a booklet or in the Kindle Store.
Need help with making your handbag? Browse our Purse Making DVD's here.