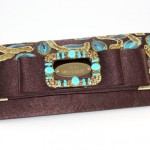 Ready to Start Transforming That Boring Purse?
Who says being resourceful is not a design strength?  Some of our greatest designs are from used items or items that were pre-fabricated. That takes a load off of the person whose ability is not to create a product from scratch but to enhance it as it is seen from their creative perspective.
An old raggedy tee shirt toyed with, twisted and embellished could easily grace the walls of noted galleries with just the right amount of spunk added to it. Or how about that paintable purse
that was manufactured in a far-off country; the one that has potential but not really very interesting to look at. Perhaps with your help, it can be transformed into a magnificent functioning piece of art.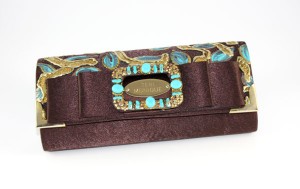 Maybe it's your gift to embellish. To add that lacy trim with a dollop of paint
smeared in all the right places and sprinkled with just enough gems to grab the attention of even the most fashion-challenged individual. Well, you and I both know that beauty is in the eye of the beholder but when a design is completed with color, quality materials, and visually interesting form, you have probably completed one that will definitely pop.
An inexpensive purse which was quite simple but not attractive was given a little personality with paint and jewels
. So, my friend, the question is this, "What do you have in your closet that awaits your transformation?"