Can you believe I learned how to make a bag!
And you can too. It's amazing how people from all walks of life are falling in love with purses and want to know how to make a bag. It's almost like a purse bug hits us. The thing is that this bug doesn't seem to discriminate either- it's hitting males and females and yes, the young and the old.
My love for designing handbags started quite by chance as I was looking for a way to feature my art on a surface or an item that would hold it's value. You see, I had been painting tee shirts for a number of years and knew that my time with the tees was beginning to wane. I had an aha moment and thought I could learn how to make a purse with my fabrics; then I thought, realizing that I couldn't sew, I can hire someone to do it.
I never dreamt that I would have had such a passion for designing purses. I only carried one when it was absolutely necessary to; and it was usually scary to look at, the purse having died many times before I would lay it to rest.
I wanted to make exotic looking bags
Initially, I painted the fabrics and had others manufacture them but soon that was not enough. I knew that I had to learn how to sew the handbags myself. That was the best way to get exactly what I wanted with the freedom to experiment with unconventional processes.
Sewing was not new to me but it was no love of mine. My first class ever was in a little classroom in North Wales, U.K. I was about 12 or 13 years old and I remember my Home Economics teacher, Mrs. Evans, trying hard to teach me and a few other seemingly lost causes how to sew an A line skirt. I am pretty sure if she remembered me she would shake her head in disbelief at what I am doing today.
Yep, I was that bad. It was like walking with two left feet, my sewing was awful and I felt as though I was being punished just to be in that precious woman's class. If I knew then what I know now, I probably would have given those sewing classes a better shot!
The next time I would sew was when I began producing hand painted ladies clothing as an adult. I had to learn how to sew very quickly as there were times when the machine operators chose not to show up to work at the most inopportune time. That's where necessity kicked in. Whether we wanted to or not, my husband and I had to learn how to cut and sew our garments to keep our business running smoothly. So we watched our staff sew and picked up the skill from there. But that was clothing, a far cry from the bags I wanted to make.
Although I strive to produce top notch products, sewing was not a passion  but simply a means to feature what I love; hand painted fabrics. Honestly, there were times (many, many times) I wanted to just throw the sewing machine out of the window. But I would just dig in a little deeper, press on a little harder until I saw a glimmer of hope. That then blossomed into something special which led to other breakthroughs. I stuck with it, and I learned a heap of techniques on the way as I created lovely, sought after purses.
I've learned that not all worthwhile endeavors are easy; but they don't have to be difficult either with proper instruction. If you want to do something, you just have to be willing to put in the necessary time and effort; so I did.
For years people have been intrigued with the making of my Teri Monique handbags and many of them have inquired into the how to….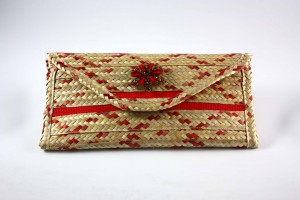 My position on that was, when the Colonel Saunders shares his secret recipe for KFC, I would consider sharing my techniques on how to make purses. With mixed emotions I admit that I broke down before the Colonel and am now sharing my secrets with my PaintWithTexture friends.
I woke up one day after much tossing, turning and debating with myself about sharing my long kept secrets with others. It's like being torn between the love of inspiring others to produce their best handbags ever and the pain of giving your treasure away. But as soon as I made the decision all the concerns left and the joy came. The thought of sharing my knowledge far outweighed my other concerns.
So that's how this little site was birthed to help you create the best little purses on the block…the Teri Monique way!