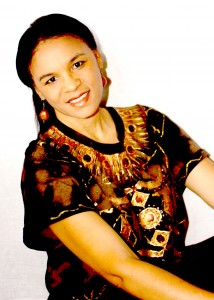 I'm a self taught artist and purse designer as well as the designer of the Teri Monique line of artsy couture handbags. My start in purse making was to display my fabric paintings in a unique way. I quickly realized that in order to really produce the bags that were burning on the walls of my imagination, I would have to make the handbags myself. Sounds easy enough; the only problem was I didn't know how to make a handbag and to add fuel to the fire, I didn't like sewing.
I realized that if I was going to do this I would have to replace my old thoughts of "I can't do this, or I really don't like this" to "Yes, I can do this!" My passion for painting and creating excellent products kept me pursuing my dreams until one day I realized that I no longer had to talk myself into going to the sewing machine; I was now excited about making the handbags I had dreamt of days, hours even minutes before.
Now that I've ironed out the kinks in the purse making process, I am able to show you how to make beautiful designer purses in a fraction of the time it took me to learn how to make a gorgeous designer handbag.
Member: Surface Design Association