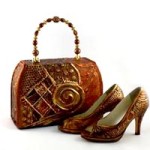 Boutique Ready – How to Place your Bags in Stores
You've made a great product and now you're ready to sell it to your local boutiques. This is actually a great way to see if you are on track with what you are producing. Just because you've sold your products to your sister, Aunt Jenny and a few close friends does not necessarily mean that they are ready to be placed in an established store. If they are as these lovely clutches are, then that's great. But there's only one way to find out.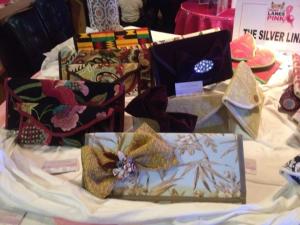 Scout Your Local Boutiques
Before you set your heart on one boutique, in particular, visit a few of them in your area to see which one may be the perfect fit for your product. In other words, make sure your style and price points are a good fit. You don't want to place a high-end item into a budget boutique. It's important not to shove your goods in just any old store; you want your product to have the right ambiance, customers who are interested in what you are selling and of course the right people watching over it (pushing the product).
Make a note of how the sales staff conducted themselves when you entered the store. Were they lazy and ignored you or were their customer service skills making you want to buy something. Was the store clean or on the icky side? Did the manager seem creepy and always looks angry or were they professional and engaging? Did the store have adequate parking or was it located in a dead zone that barely saw customers? After investing time and money into your product you need to make a conscious decision to place them in the right stores.
Contacting the Buyer
Oftentimes buyers are inundated with calls from people who want to sell their product. Everyone believes they have a winner. A good way to get your feet in the door without putting the buyer on the spot is to:
Research their store- know what they sell prior to your telephone call

Compliment them on the fine things they have in the store

Appreciate their opinion as it relates to product selection

Request a brief appointment with them for feedback on your product line

Be prepared to provide a link (Webpage, Blog, Etsy, Facebook…) with clear professional pictures if they wish to preview before committing to a meeting.
If you are sending them to Facebook, ensure that it is a fan page and not a personal page. Avoid having personal or unsavory conversations on a page that is dedicated to your business. Some vendors are also interested in the character of the individual they are dealing with.
The Boutique Appointment
Once you are in, thank the buyer for the opportunity to meet as you know their time is valuable. Dress appropriately for the meeting. Briefly share a little about the product. It's good if it has a story behind it that the sales people can run with when promoting it to customers. Allow the buyer to give you the feedback. Don't be apologetic or defensive when they comment. Stay on point; busy people don't like too much small talk.
Here's what you want to know:
What are their suggestions if any in improving the product (packaging, size, color…)?

Do they think your price points are on target (too low, too high or a good place to start)?

Their opinion of your product- is it something they think their customers would like?

What is the best way to get a product like yours into a store like theirs?

What are their purchasing terms- do they buy outright, on terms or on consignment?

What are their payment terms; can you afford to wait 30-60 days for a check?


Do they sell products from any other local artisan/designer?

Do they have a sample agreement form or do you provide one?

What you will find are your questions will lead to more questions so let it flow if time permits. After doing several of these you will get a feel for what the vendors want. You may find that some of the suggestions are off the wall or a personal preference with just one buyer.
Weigh the advice carefully especially if it seems outlandish; ask other buyers their thoughts before jumping whole hog into the suggestions. If you know other artisans/designers who sell products to the store it is helpful to find out if their experience with the store is favorable.
And finally, be discerning…not suspicious. Sometimes as designers we are so eager to have our items placed in a store that we disregard all of the blatant signals. If on the other hand your meeting was fantastic and the buyer is thrilled with your product, you are one step closer to sealing the deal and showcasing your products in their boutique!