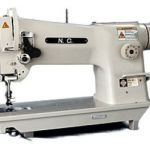 Are You Ready to Choose Your Sewing Machine?
Who says you need an industrial sewing machine to create fabulous structured handbags? These beauties can be made with domestic or industrial machines; you just need to know what features are best suited for the task. Having the right equipment can make your sewing project a breeze.
Click to check out a few portable domestic Sewing Machines
here.
If it's a multi-purpose industrial machine you prefer, a good investment would be an upholstery sewing machine which would be great for making these bags due to the generous arm and bed space.  The added benefit is the number of heavy layers they are able to sew. I would add a walking foot attachment to this, however.
What Do I Use As A Bag Maker?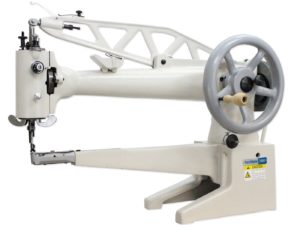 I'm partial to my Pfaff industrial machine but there are a number of other great brands that offer the same functions so don't just get hung up on the name. My machine has a cylinder arm which makes sewing purses a breeze. It allows me to get into the bag as I sew when necessary. Flatbed sewing machines are great if you have one but, listen, a cylinder arm with a walking foot offers extreme functionality for me.
Check out these cylinder arm machines with a walking foot: Cylinder Arm with Walking Foot
If you're serious about making bags, then consider investing in a serious machine that will last. If you're sewing bags as a hobby or just wanting to test the waters before you jump in wholesale, then consider getting yourself a good multi-functional portable industrial sewing machine.
Check out my short video below to see my Pfaff and get an idea of the spacing requirements for structured purses. The list is super small but essential so watch this short clip.
 Choosing your Sewing Machine for Structured Purses