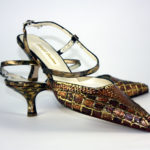 Who Wants to Know How to Paint Shoes?
If you are a shoe-a-holic or just love to wear or paint walking works of painted art shoes then you'll be interested in this. I recently saw a show where they were showcasing celebrity homes. In one of the young ladies closets, it looked like a beautifully organized high-end shoe store. The walk-in closet was the size of two enormous bedrooms and boasted shelves from floor to ceiling.
Painting Shoes for Fun or Profit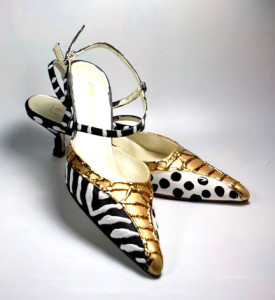 Although I never really care to have so many shoes of my own, I found the layout, the organization of the styles and colors quite intriguing. I thought about the ladies who loved shoes and considered them collectors of walking works of art; these ladies would buy a custom shoe at the drop of the hat.
Shoe Fetishes Not Just a Celebrity Thing…
Shoe fetishes are not just limited to celebrities; although they typically do have the lion's share of resources to feed their shoe frenzy. Many career ladies opt to purchase a different shoe for each outfit. While some of us would not even consider purchasing more than the staple basic shoe in three or four colors, there is a market out there for customers who want a bit more.
Will You Be the Go-to Shoe Painter for Collectors?
The question is this. As a painter artist are you willing to be the go-to person to design these one-of shoes? Hmmm… good thought; but are you up to the challenge? You see designing or painting shoes is not based on talent but on a developed skill. That's what makes it so incredibly easy and doable.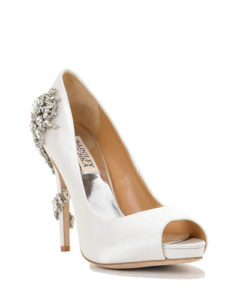 The more you do the better you become at it. It's not important to be a copycat artist hoping to mimic someone else's style. What you need to do is start designing what you would like to wear for yourself and begin wearing it.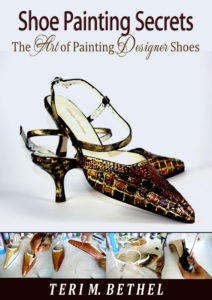 Who Can You Paint Shoes For?
Next, graduate to creating wearable art shoes for friends and family. This can get costly so you can have them provide the footwear and the paints and you provide the artistry. I typically design for ladies but there are some snazzy fellas out there who wouldn't mind shaking their feet in a hand-painted original if it leans on the masculine side.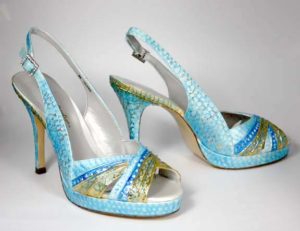 If you're not sure about how to paint but you know this is for you or you would simply like to try it then you are in for a treat. The tools and supplies are minimal and the satisfaction? ….sheer joy!
Whether you are a beginner or an advanced painter, simply grasping the basics of textured painting for shoes will have you painting gorgeous footwear in a matter of minutes. Here is a selection of shoes you may want to begin with: Paintable Shoes