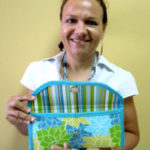 Does Anyone Care What The Inside of Their Purse Looks Like?
Bag designers typically go all out on the outside of their handbags giving the best of their creativity and quality materials. But have you ever wondered what happened to the attention on the inside? Granted, with the introduction of bag buddies which help to keep handbags in order, there is there is more demand for a functional purse rather than a pretty interior. But for one like me, I'd like to have a little of the outside flowing inside; you know the kind of inside that "wows" you when you open your purse.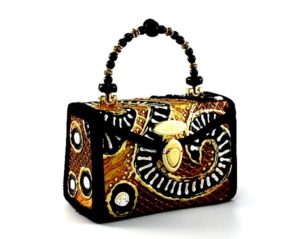 Ahhh the wonders of a bag that is beautiful inside and out! If you are a handbag lover you'll really get what I'm talking about here. It's becoming increasingly easy to find gorgeous handbags that grab your attention at first glance. You know, that absolutely must have bag that has your eyes glued to it long after you've walked away.
Give Attention to the Details
As a handbag designer, the same care and attention to detail placed on the outside of the handbag should definitely be on the inside. That is quality fabric lining
 (light fabrics for clutch purses, heavier for structured bags), a pocket or two and for the extraordinary custom made upscale purse you will want to consider even more features such as a make-up pouch, purse mirrors
, key holder, and lights etc. Of course, much of the extras depend on the size and cost of the handbag. 
It's a letdown to open a beautiful handbag only to find a drab interior; the thin cheesy lining fabric that gives the appearance that the interior is really not that important. We've probably all been there before; focusing all we have on creating the ultimate gorgeous bag but getting weary when it's time to complete the interior.
So you're thinking that you want to keep the cost down and you don't have the ability to make large amounts as the mass-produced, low-cost designer handbags that come out of Asia. That is a valid point but that doesn't mean you get chintzy on quality. You can keep the interior simple while still using a quality lining fabric like suede
.
Of course, these enhancements don't come without a cost. Everything added to your purse must be factored into the cost of your handbag. As a handbag designer, your time and materials used have a price but adds incredible value to the look and final cost of your purse. So remember to plan and choose your materials wisely when making a purse that rocks on the outside and of course on the inside.
What features do you like to have in your purse?