"Do You Want to Use My Bag Making Secrets
To Create Fabulously Easy Structured Handbags?"
Using my simple bag making tutorial will make your structured bags stiff and sturdy!
This is not some lengthy fluff filled handbag & purse tutorials, course or ebook. It's unlike anything you may have seen before. With over 3 hours of the most simplified, easy to apply, no-holds-barred bag making secrets on DVD, you will discover shortcut secrets and "extreme structured purse making techniques" ever caught on video.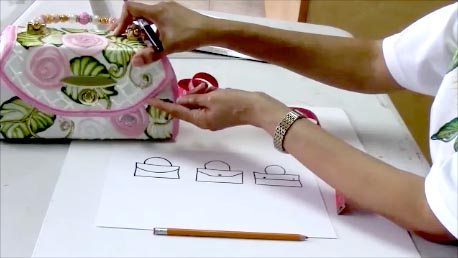 You will discover these amazing elements to skyrocket your bags...
How to leapfrog over the learning curve to transform so-so purses into designer handbags that can make you money...

What tweaks and simple adjustments you can apply to your handbag that can balloon your revenues and jump your designs to a boutique ready product...

How to select the right materials and create compelling designs that get your prospects riveted to your purses and eager to become your customers...
If you ever wanted to know how to make a (stiff) structured handbags… how to improve your purses or the best way to make incredible purse patterns then you have come to the right website!
I used to make handbags the hard way.  But I didn't start to see great results until I developed my simple bag making techniques and now my handbags no longer look wonky and lose their shape or look as though I guessed my way through a tedious bag making process… nor do I have to sell them for pennies just to be rid of them.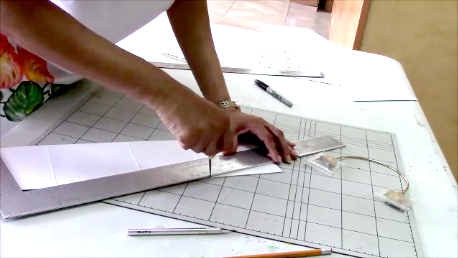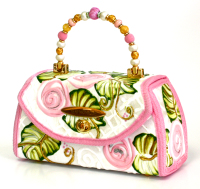 With my simplified construction methods, innovative materials as well as my pattern making techniques my designer handbags look professional, keep their shape and look great for years. Now you and I can design and make a stiff purse knowing that it will be strong, perfectly aligned and good-looking.
If you want to know how to make structured handbags then here's what you can learn from my video tutorials

:
Easy purse design tips

Simplified pattern making techniques

The essential materials for first quality designer bags

Recommended tools to for structured handbags

The best way to use my secret materials to make professional handbags

Simple tips to eliminate sags, twists and purse dents

How to ensure that your purse sides fit

How to make your purse stiff

The quick and easy way to bind your bag

The easy way to assemble your handbag

The key components for your sewing machine

How to install purse hardw

are & more…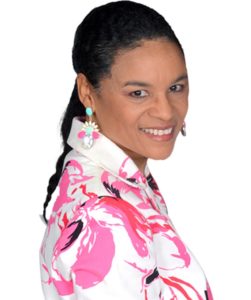 Who am I and why should you watch my bag making video tutorials?
My name is Teri M. Bethel and I am a professional interior designer who has crossed over into the textile art and designer handbag arena.  In case you've never heard of me, here's why I'm qualified to tell you about making purses.
I'm a self-taught handbag designer who has developed an incredibly effective purse making technique…

I'm also the designer of the Teri Monique line of artsy couture handbags…

I've gone from not being able to sell a wonky bag for $50.00 to selling custom bags for up to $800.00 each…

I just don't know how to make bags, I know how to teach you how to make great bags...

I've taught first-time and seasoned purse making students how to make, improve and increase the value of their handbags…

I've trained students face to face in live classes as well as through distance education via online and DVD classes…
But I'm not writing today to talk about myself. I want to tell you about an amazing tool that will help you to produce your designer handbags.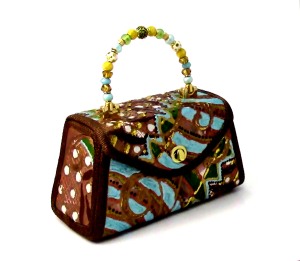 Now it's your turn to learn my simple structured purse making techniques:
I want to give you the proven secrets I have developed to make unbelievably easy and incredibly beautiful, structured handbags. Not too long ago, I spent some time putting everything I know about purse making into what I consider the very best source of information on how you can make firm bodied designer handbags... it's called: How to Make a Structured Handbag. And here's just some of what you'll discover inside:
Simple tips for designing your purse and constructing your pattern

How to ensure that your pattern is balanced

The best way to ensure your purse sides fit

What materials you will need to use for a boutique quality purse

How to ensure your purse remains stiff

The essential tools you will need to make a professional looking handbag

What are the necessary features in your sewing machine

How to ensure correct placement of your hardware

How to avoid making a twisted bag with side dents

How to give your bag a luxurious feel and look

The best way to make a fully enclosed purse

The quick, easy and efficient way to attach your fabrics

The no stress method of binding your handbag

My quick and easy way of making dynamic purse handles

How to assemble and install purse hardware & more…
These secrets are responsible for my first-time purse making students making incredible structured handbags that sold for an average of $150.00 per handbag within approximately ten hours of learning my purse making secrets. While my other purse making students have been able to skyrocket the value of their handbags by applying my techniques and selling their bags for over $400.00 each.
Remember – when you order today … You get my, How to Make a Structured Handbag DVD which takes you step-by-step, through the entire purse making process. It's as though I'm right there with you answering questions before you can even ask them. You get a two disc set with approximately 3 ½ hours of instruction – for only $149.97– less than the cost of your first structured handbag.
Plus, you get TWO MORE DVD's to boost your purse making skills – an additional $99.98 value – FREE! 
Bonus 1- How to Make a Clutch Purse. This DVD tutorial is approximately 2 hours long and in it you will find proven techniques to:
Design your purse

Create clutch patterns

Select fabrics & materials

Maximize interior bag space to fit more goods

Cut & sew your purse

Install your twist closure and

Sew your binding
Bonus 2- How to Make a Straw Clutch Purse. Not only will you be able to make amazing straw clutches but you will be able to transfer your straw techniques to your structured handbag for a fabulous designer straw bag. In this tutorial you will learn:
How to design your straw clutch purse

The best materials to use

Easy pattern making technique

The best way to sew straw for a professional finish

How to create your own unique straw layout

How to install purse hardware

The best way to attach your binding

Teri's easy fabric attachment technique and more…
All in all, that's $249.95 worth of purse making materials – it's all yours for just $149.97. A minuscule amount of money when compared to what losses you have made from not being able to make a top notch handbag. Furthermore, you can apply my techniques within minutes of watching the DVD so you don't have to enroll in a handbag design school, spend upwards of $3,000.00 per course to still not get my trade secrets shared in the DVD's. You can have a lifetime resource for your career or hobby that only helps your purses get better with time.
It's Student Show and Tell Time...
"Hi Teri, James here from Imann Strawcraft, just wanted to say thank you again for such an informative and inspiring course you have put together. I have learnt so much in such a short time and have already seen my work go to another level. I would encourage any designer that wants to improve their crafting to take this 

course! Thanks again Teri (the bag guru:-)" James Sands
"I loved the new techniques offered and the new materials used to make better handbags. Now that I know how to make patterns properly I can design new styles. I also love that I can make my purses different with the embellishing techniques Teri shared with us [in the painting tutorial]. I really enjoyed [this] and it's also very affordable." Rosilee Thompson
"Wow! I am on the home stretch with the completion of my first Teri Monique bag, I had a blast painting the fabric and now I'm delighted with the outcome. Many thanks for your guidance Teri." Katrina Gibson
"Teri...I received my videos today! The pattern making was exactly what I needed. I'll now have a basis to go from to make designs. The pattern information you shared has been the missing link to creating designs! I'll need to modify your methods with what's in my head but I'm much more confident I can finally get this done! Thanks so much for sharing your knowledge with us! So grateful...SO EXCITED to get practicing!" Sonja Pemberton
"Teri, when I watch the videos, it is like being there with you. Your voice is so calming and you speak so clearly and anticipate any questions I might have. I understand exactly what you are teaching and you make learning easy." Dianne Edwards
"Teri Bethel designer bag classes are exciting and informative. She offers a clear and concise; step by step approach to learning the basics of producing creative and quality designer handbags… I was looking to develop my creative skills and I did. Whether you are a novice or a seasoned novice, you can gain something of value. I highly recommend her classes." Felecia Walkes
"Really enjoyed the purse and painting classes! It motivated me to bring out my creativity and made me go the extra mile. Teri was very personable and an excellent teacher." Francina Micklewhyte
"I am truly awestruck at the beautiful, dare I say "breath-taking" bags I have been able to create under Teri Bethel's careful, expert, quiet and positively reinforcing guidance. Both the classes [painting & purse making] and the actual process of constructing the bags has been a most rewarding experience – and the final product has always been simply "incredible". A. Deveaux
Are These People Any Different Than You?
I don't think so. They're just honest people who were so thrilled and amazed with the results they've received while learning the techniques offered in "How to Make a Structured Handbag" that they're willing to sign their names to a testimonial. It takes a heck of a product to inspire that kind of openness and cooperation. 
Here's what you need to do right now: Hit the blue "Buy Now" button now...

Use your credit card. It's the quickest way to secure your copy of "How to Make a Structured Handbag DVD" right now.
P.S. Two years from now, will you look back at this moment as the time you read a letter that completely transformed your handbags, or will you look at it as the time you threw away a great opportunity to make the best purses ever? Don't wait. Order your purse and handbag tutorial now.
Happy Purse Making!
Teri M. Bethel (Mrs.)
Designer/Instructor
Admin@PaintWithTexture.com