Be inspired, this could be you! All Purse Class students begin with the clutch purse class.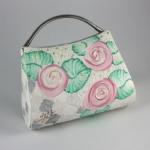 2 Part Video- 42:8 Need a bag for a special occasion but no time to sew a purse, then just paint one! With a little paint and creativity you can create the perfect purse for just about any event. So whether you're going out for tea, a wedding or to the supermarket, you can go with your very own signature […]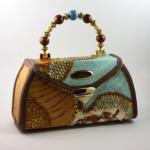 When purchasing a painted handbag for the first time most people are concerned with how to maintain their gorgeous purse. Care is an absolute necessity with any handbag or painted product. Fortunately, the care of your painted fabric handbag is minimal when it has been painted with the right fabric paints. The use of correct fabrics when painting and proper care is essential in the extended life of the bag.