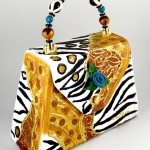 Is Technical Know-how A Simple Key to Making Phenomenal Bags?
One of the key components to making an incredible bag is being armed with basic technical know-how.
Sewing tutorials dedicated to making handbags teaches students techniques and bag building principles. As a bonus students glean from their instructor's experience in the design field as well as in the marketplace if they are functioning designers. From there the student is able to create unique designs; designs from the heart and not necessarily copied from another. 
Many people begin this journey not believing that they are creative. But don't be discouraged, creativity will come naturally; it's something that can be caught by hanging around creative environments. Looking at other handbag designer's work should stimulate your creativity to come up with your own unique designs. From there you will probably be like most of us who dream of designs and are inspired by the simplest things we see on a daily basis.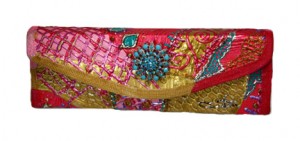 Keep this in mind when you are going to design your handbags. Anyone making a handbag or looking to wear one is really looking for basically two things; functionality and the "wow" factor. One without the other is simply a dreary bag. And while you may be drawn to bland, a tantalizing handbag can be neutral without being boring. On the other hand, one that has so many bells and whistles that it makes your head spin will probably have a limited market.
Handbag construction is quite a simple task. Most things can be if you follow clear instructions. Okay, so the emphasis is on the clear, right? How many times have we sat down to a task, whipped out the instructions and felt as though they were written in a foreign language? Or perhaps the instructions just seem to miss a few key points.
The key is finding the instructions (or the instructor) that speak your language in clear simple terms—one step at a time. Lacking knowledge on any level can be confusing so it pays to invest in sound instruction.
In making a bag, chances are you already have a picture of the handbag in your mind. You've imagined it and now you want to create your masterpiece. Well just as a home-owner has the design of their home drawn up as a guide for the builder, it is helpful for the handbag designer to also have the bag that you see in your mind transferred to paper in an initial sketch. This is a preliminary guide for the person sewing the bag.
This sketch does not have to be professional; it's simply your guide. You may not stick with it but it is a great start; at least you have an idea of where you are going. Many times we change our designs when we are creating the pattern but that's quite alright; some of the changes are to ensure that the pattern works correctly. By the time you are through your handbag may look very different from your initial sketch but that's usually for the better.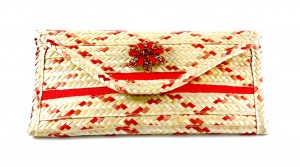 In going through the design process, you will need to take into consideration what materials you will be using to create your bag. Many times having the fabric/materials is your first step and your bag is designed around it. But if it isn't, you will need to consider your bag's function and appearance; for example, if you want it for show or a toter, floppy or firm. Your next step is to make a purse pattern.
Doing this on a firm pattern paper is great if you wish to reuse your pattern. If you don't have the traditional pattern paper then chipboard or poster board can also be used.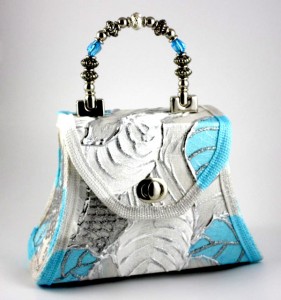 Once you have your pattern and have selected your hardware and cut your fabrics, then stitching your pieces together is the next step.  An important thing to consider when making your handbag is the details. I'm not just talking about the snazzy handles or the gorgeous clasp. These really won't amount to much if care is not taken to sew straight stitches and keeping your work tidy. The most beautiful fabric in the world will not look so good if you rushed your sewing. So take your time, be neat and have fun. In no time you will have an incredible bag swinging from your arm.