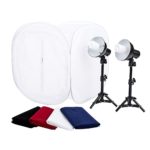 Your Purse Pics Should Pop!
Making super products is just a part of the process of selling your goods. We don't just want to make stuff, we want to get them off the shelf and into the hands of our customers. One of the ways we do this is by taking clear and inviting product photographs that say, "you know you want to buy me!"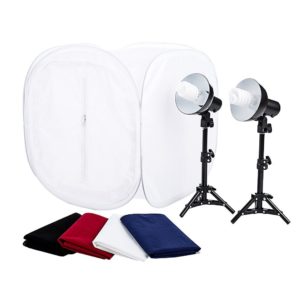 I have several sizes in this portable studio and I find it quite effective. What some people don't realize is that you must put the backdrop in and not just shoot on the white fabric which can be wrinkled. The fabric is thin which is great because it diffuses the portable lighting
as you shoot through the sides.
The thought of picture taking is overwhelming for some folks, but like most tasks, they become easy when you have the right information and the right tools. Having good lighting and a clean background is a plus if you want your pics to look professional. So let's say bye-bye to the hangers, the closet doors and the dining room tables that make your product look unprofessional.
Product Presentation is Important!
Your presentation is what is going to first attract attention to your product. If your presentation is tacky, your sale may not be completed or you will attract customers who think you are a low-end bargain basement desperate for their half price offer.
So if you want to be taken seriously, consider upgrading your photo presentations. But let's not forget to begin with a quality, good-looking product. Check out these inexpensive cubes: Portable Studio