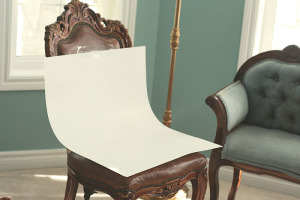 Making super products is just a part of  the process in selling your goods. We don't just want to make stuff, we want to get them off the shelf and into the hands of our customers. One of the ways we do this is by taking clear and inviting product photographs that say, "you know you want to buy me!"
For many the thought of picture taking is overwhelming but like most tasks they become easy when you have the right information and the right tools. I've selected a video of product photography techniques to get you started . In my experience, two of the most important keys in taking good photos is a reasonably good camera and proper lighting. Having a clean background is a plus if you want your pics to look professional. So let's say bye-bye to the hangers and the closet doors as well as personal props that may be offensive or limiting to a wider audience.
Your presentation is what is going to first attract attention to your product. If your presentation is tacky, with ultra fuzzy pictures your sale may not be completed or you will attract customers who think you are a low end bargain basement desperate for their half price offer.
So presentation is key if you want to be taken seriously. But let's not forget to begin with a quality, good-looking product.
There are some neat set-up tips and tricks is this video but it can get a little techy with the camera info if you're not technically inclined. Just take it one step at a time. After watching it a few times the tech stuff may seem a breeze. As for the cube there are a number of photography supply shops (which may be closer to you) that sell this type of cube with lighting and accessories in a variety of sizes.