As an artist I always wanted to find a unique paint friendly handbag that had value and didn't look like a wannabe tote. I couldn't find what I was looking for so I decided to hang up my sewing hangups and just make the handbags for myself. Some years later I'm still hearing the cry of other creative persons who just are not interested in heavy sewing but would love to have a good-looking, high quality Ready 2 Paint Purse.
So here they are . . .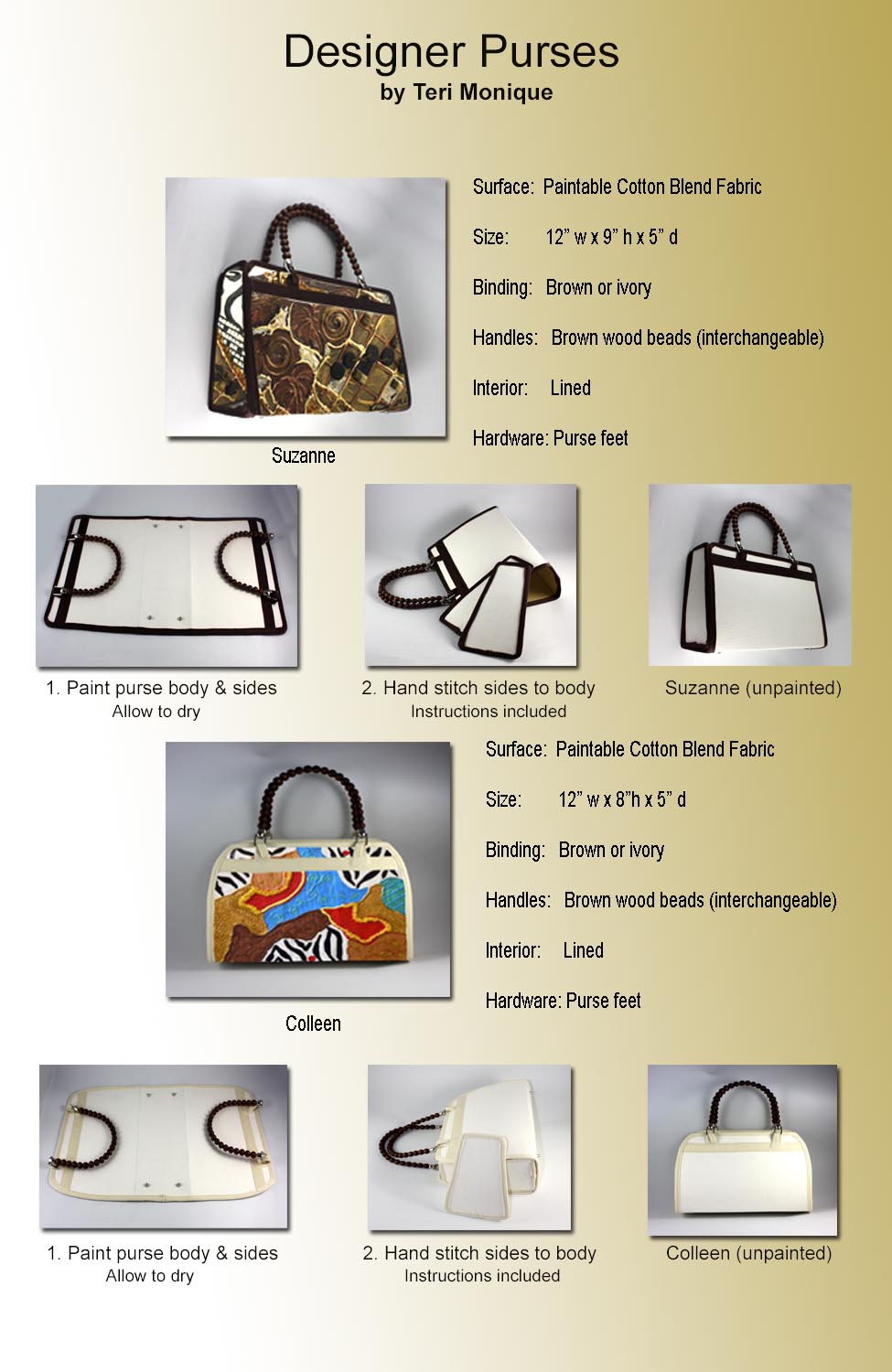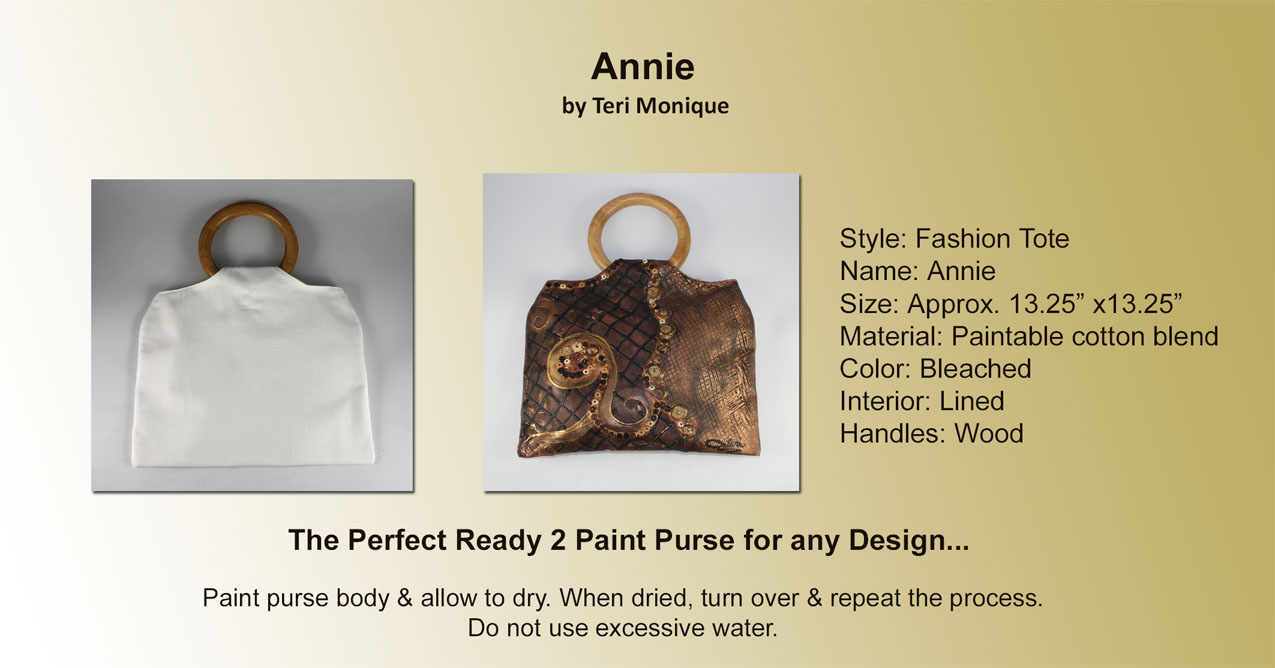 Suzanne $99.00 ea.
Colleen $99.00 ea.
Annie $69.00 ea.

Available at Chevy's Accessories
Wulff Rd. & Lincoln Blvd, Nassau, Bahamas
Tel: 242-676-3291 or 242-395-8896
or send us a note below for special orders.
Not sure how to paint a purse?  Let me show you how with my easy techniques.
Learn the basics for just $9.99 for 2 weeks. That's less than 75 cents per day.

Click on the ClickBank link to sign up for our online video tutorials today.
PayPal Accepted.
Happy Painting,
Teri M. Bethel
admin@PaintwithTexture.com