Learn How to Paint Beautiful Fabrics
So You Can Make Incredible Bags & More!

Are your design projects needing to be jazzed up a little? Well, with our quick and easy fabric painting techniques you can be painting spectacular designs for clothing, bags shoes and more in no time.
Hello Friend,
From: Teri M. Bethel
It's true, in just a few minutes of watching my videos (or joining our live class) you can learn the exact step-by-step system for painting amazing abstract and floral designs that has taken me years to perfect. My easy fabric painting techniques will help you to create marketable designs that can be applied to just about any surface. So say goodbye to bland products and hello to amazing products that keep your customers coming back for more!
Click on the video to preview what our students are learning in class. You see, you can begin painting amazing designs in such a short time. There is absolutely no experience required.
Do you need to have art or painting experience?
Absolutely not. All you need is a desire to learn the easy techniques and have fun in the process. This course is for beginners or seasoned artists.
Who is this amazing course for?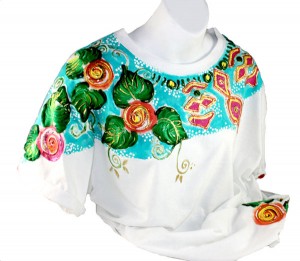 Non-artists

Textile Artists

Fabric Painters

Craft Enthusiasts

Tee Shirt Artists

Dressmakers

Handbag Designers

Hobbyists & more
In your 2 month course you will learn how to paint on:
Clothing Fabric

Fabric for Interior Design

Wood

Handbags

Shoes

Tee Shirts & Tunics

Paper & more
You will master various painting techniques the Teri Monique way, like:
Textured Painting

Fabric Dyeing

Silk-like Painting

Non-dimensional painting
You will receive insider tips from experienced designer on:
How to organize your design studio

How to choose contractors

How to reproduce your designs
You will receive:
Access to our entire fabric painting library (more than 40 videos & tutorials)

Ongoing assessment (optional)

Information on materials & suppliers
Meet your painting/design instructor here…
Learning how to paint on clothing fabric is really much easier than you think! Within minutes of watching our painting videos & applying the steps you will ask yourself how a complete beginner can produce amazing works of art like an artist in such a short space of time.
The good news is you don't require any painting, crafts or drawing experience. And you learn at your pace.
You can become the artist you always wanted to be without studying for years. Now instead of creating your products with store bought fabrics you can begin designing with your own signature painted or printed designs to produce truly unique items on a variety of fabrics and surfaces.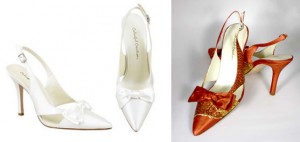 Once in the classroom you can learn our basic techniques then choose as many projects that suit your interest at your leisure. Simply click on the videos and begin feasting on our easy (and fun) fabric painting secrets. Now that's what is needed to make your products sizzle!
Click on the video below to listen to one of our students Mrs. Maria Chisnall, a professional quilter.
"Excellent instructor, clear and informative. Thank you for sharing your talents, skills and ideas. I learnt so much in a short time. This course brought out the creative side in me…" Jackie Carey (Eleuthera, Bahamas)
To begin painting your beautiful designs right away click on the Buy Now link & save.
Instead of paying $800.00, (the cost of 2 months of fabric painting training in my live class) you pay a one time fee of $97.00 for access to my videos 24 hours a day, 7 days a week!
You save a whopping $703.00 and have access to more content, individualized training, private email consultations and you get to do it all without having to leave your home!
That's more than what my live students receive!
Sign Up Below for Your 2 Month Complete Fabric Painting Course
 at our reduced rate!
 Pay only $97.00!
(Payment Options for Residents of The Bahamas)
 Click Here for our One Month Painting Course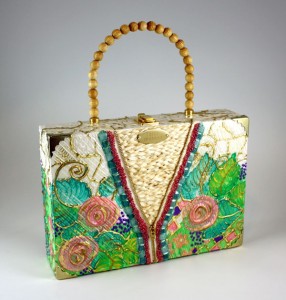 Do you look at art and think…"I wish I could do that!" Well now you can create designs with ease. These simple painting techniques do not take special talent or a gift, just following straightforward step-by-step instructions to teach you how to paint amazing fabric design. Our online classes are the easiest way to create the art of your dreams.
People who thought they were not artistic at all are learning how to design fabric for fashion and interior design, as well as how to paint a bag, souvenirs and craft with my simple painting techniques. Within minutes you can learn how to paint flowers and even abstract designs. You can paint on clothes, shoes and even wooden box bags too and you'll be amazed when you see how easy it is to do!

Anyone who can pick up a paint brush can learn how to paint beautiful clothing, shoes and handbags once you know how.
As a textile artist, instructor and designer of the Teri Monique line of handbags I've worked with oodles of people who thought they were not 'creative' and helped to bring out their 'artistic abilities'. Here's what students are saying:
Testimonials
. . . I have been painting almost everyday since class ended. I have been approached by store vendors who wish to carry my new line (lol). Its amazing what the mind can achieve once you are open and think outside the box. I just want to paint everything I can get my hands on…leaves, wood, fabric, oh my goodness….it's an amazing creative rush!!! S. Blackwell (Nassau, Bahamas)
. . . I have applied your paint textures technique to a few of my bags and the calabash [gourd], It is awesome how the color of the paints flow together. S. Pearce (Eleuthera, Bahamas)
Teri, when I watch the videos, it is like being there with you.  Your voice is so calming and you speak so clearly and anticipate any questions I might have.  I understand exactly what you are teaching and you make learning easy. Dianne Edwards (Milwaukee, WI, USA)
My experience at painting with texture was both exciting and relaxing. Being a person of no artistic background and be able to paint what I did still amazes me. Thank you Miss Terry !!! I'm living proof of your saying that "you don't have to be an artist to paint with texture" Hope to see you soon !! C. Culmer (Eleuthera, Bahamas)
So how do you turn a so-so product into sought after merchandise? By signing up today to learn how to paint using my quick & easy painting techniques. It pays to learn this skill to create new products or to take your products to another level.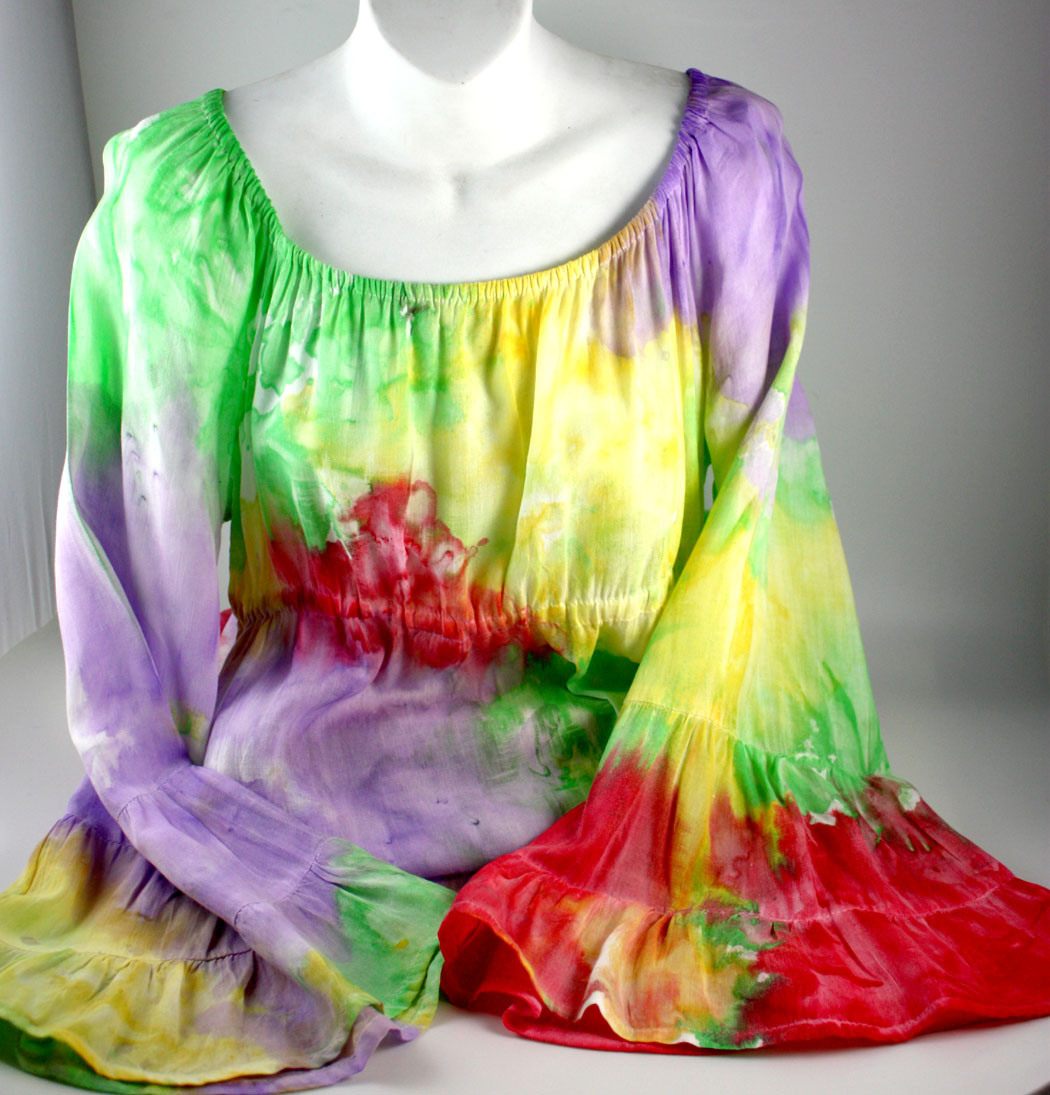 Transform a garment from white to…delicious!
Sign up below for your 2 month Complete Fabric Painting Course (Over 40 Videos & Tutorials)
at our reduced rate!
You won't pay $800.00, $500.00 or even $199.00
Click on the Buy Now Button to order my amazing painting course and
Pay only $97.00!
 (Payment Options for Residents of The Bahamas)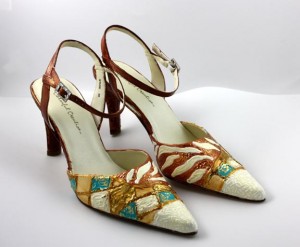 It doesn't matter whether you are an artist or a non-artist. You can easily create amazing fabric designs. Once you watch my videos you will see the techniques are easy to do, in fact you'll be surprised at how quickly you can paint on clothing fabric, handbags and even matching shoes!
I'll show you step-by-step exactly how to paint on clothing fabric & more to create designs that look like they came from a designer boutique! You will quickly learn my texture painting technique I use as a Textile Artist. Plus you'll get the same hands-on training I give my students in my live 'Paint With Texture Classes'.
The course is amazing, because it covers nearly every bit of information you've ever wanted to know about how to paint fabrics with texture, and more… Just imagine, soon you'll be able to create beautiful designs for painted clothing, custom purses and other fashion accessories! And you can do it without using fancy equipment or spending a fortune on expensive classes.
More than Fabric Painting Design
Additionally, you will be able to add your unique designs to your souvenir and craft products with ease. So no more look-alike designs with the "Made in ……" sticker on it. Now you can proudly say "Created by …..". Produce market-ready products with ease for your gift shop and craft shows, embellish pre-printed material. In short, you can become a skilled independent business owner in less than 3 months.
About the course I have custom created for you.
I have easy instructional videos — from selecting your paints to creating fabulous designs. From start to finish — you get it all, step-by-step in simple, easy to follow details.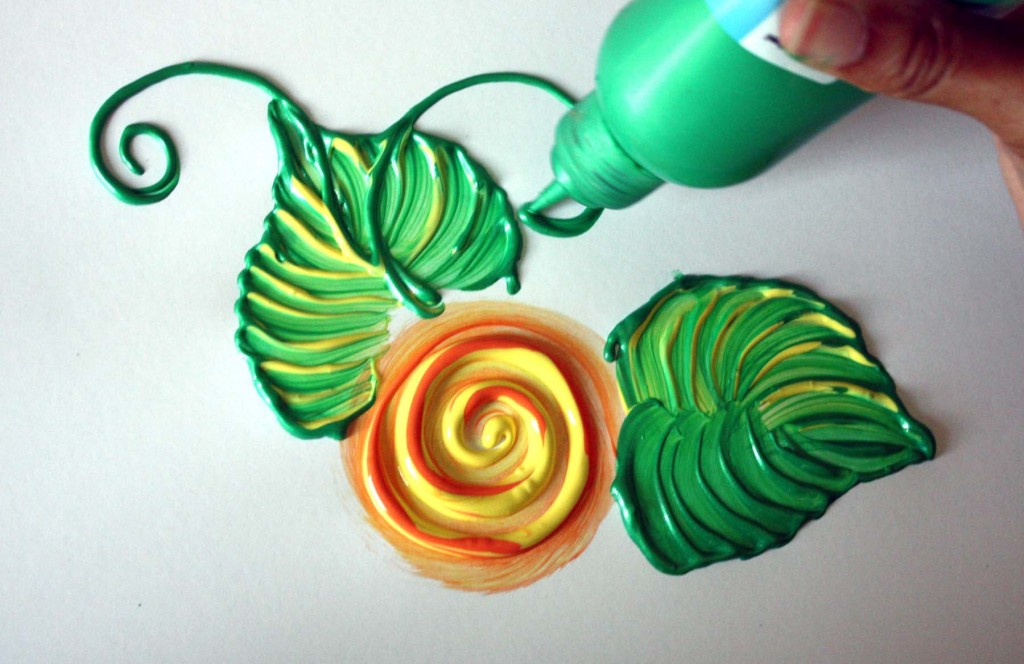 These videos have tested and proven strategies that I have used for years.
All you need to do to 'uncap your artistic skill' is register for this amazing online video course!
With a little practice, you can 'create products to sell in your store or at boutiques' that are looking for custom goods for their clientele! Some students are creating inventory for their businesses & craft shows while applying my techniques in class!
In no time you can be painting stunning fabrics, clothing, shoes, purses & more for fun or profit.
Simply watch, learn and then paint your own fabric!
It's incredibly easy as the videos show you exactly what to do. In just minutes you can be painting on clothing fabric, gorgeous crafts and more just like an artisit! Now you can benefit from my 20+ years of fabric painting experience from the comfort of your own home. No waiting for DVDs to be sent to you. Get started right away, today! (Over 40 Videos & Tutorials).
Sign up below for your 2 month Complete Fabric Painting Course
at our reduced rate!
Pay only $97.00!
(Payment Options for Residents of The Bahamas)
You say "You don't have any painting experience?" No problem, because they didn't either and they still loved the hand painted fabric & clothing they created! But you don't have to take my word for it. Here's what others had to say: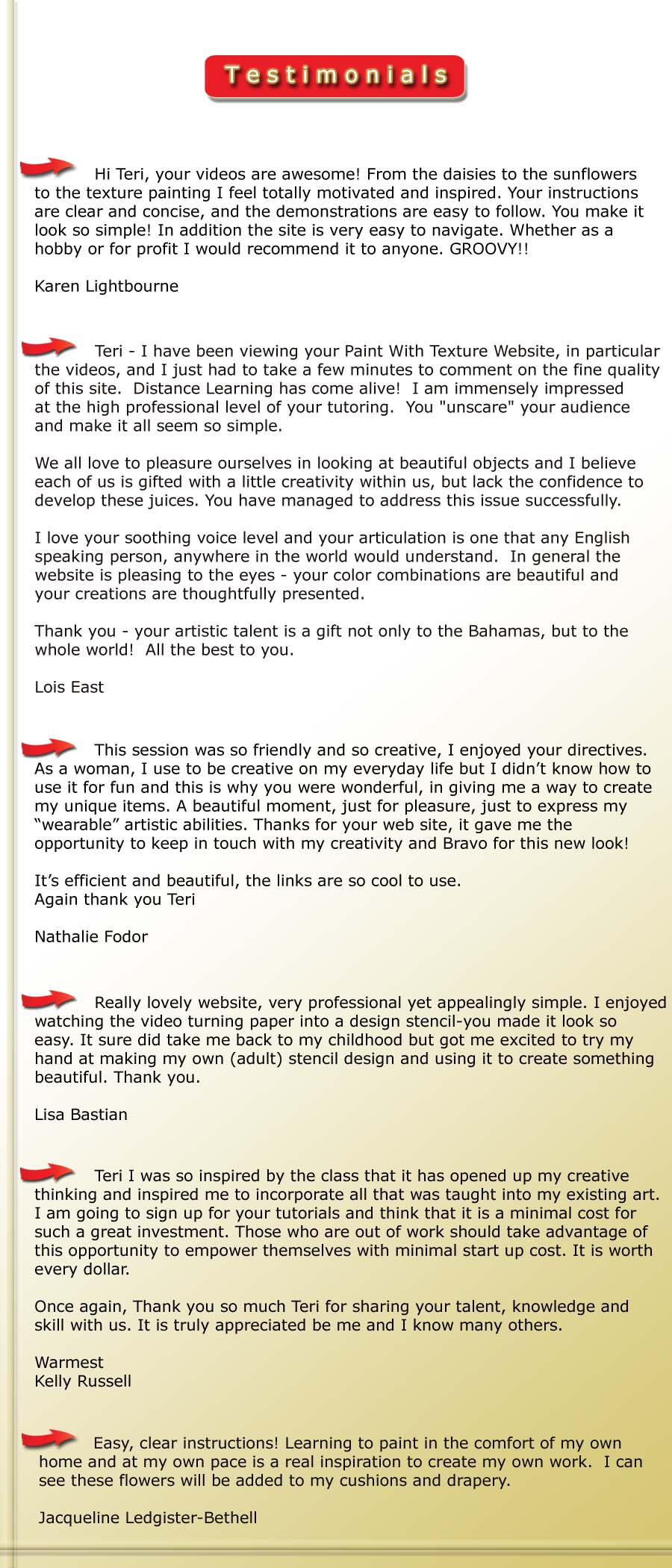 Here's what you get when you order my course!
How to paint with texture using my simple fabric painting techniques 

Painting tips for gorgeous flowers and leaves like you've always wanted to paint

Create knock-out tee-shirts with amazing textured designs

Simple keys to embellishing designs with gems & more!

How to paint fabulous designer shoes!

How to paint boutique-inspired purses

How to paint Teri Monique styled Handbags

How to paint silk-like designs without the silk paints

How to create fabulous textured backgrounds

Tips on how to design stunning art clothing

How to organize your own design studio

How to burnish designs for an old world look

How to create your textured painted creations for CASH!
I can't really include everything in this outline because there's much, more in store for you. Now is the time to uncover the creative designer that is inside you.
There are painting videos to help you; ready and waiting for you to access.
You can use your videos anytime day or night; all you need is internet access. View your videos according to interest, no special order is required. So, get ready to discover your hidden talents. Have fun learning at your pace and soon you'll be painting on fabric like a pro!
Let's Have Fun Creating Stunning Clothing, Handbags, Shoes & Crafts You Will LOVE!
Sign up below for your 2 month Complete Fabric Painting Course
at our reduced rate!
You won't pay $199.00
Order my amazing painting course (Over 40 Videos & Tutorials) and
Pay only $97.00!
(Payment Options for Residents of The Bahamas)
That's right, you'll have access to texture painting videos teaching everything from start to finish on how to paint designer textures for 2 months! Now that's less than the cost of your favorite cup of coffee a day, plus you'll be learning a skill that will last you a lifetime.
Click on the blue link to register. It will take about 5 minutes (or less) and you can be on your way to creating totally amazing designs.
Create 'unique' gifts for your friends and family. You can proudly say – - you made it yourself and save money in the process. And if you like, you can make some money on the side too! So get your fabrics and paint and let the artist begin!
My story…
I'm the designer behind the Teri Monique Handbags line.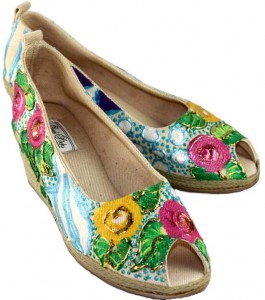 I'm also a professional Textile Artist and I have been creating and selling thousands of wearable art designs ranging from ladies painted clothing to the fabulous Teri Monique handbags and shoes!
I'm a self-taught artist. I love colors and textures and creating fabulous 'one-of-a-kind' clothing, purses and handbags. The fact is I have over two decades of loving the work I do!
About 23 years ago I became a little bored with my profession as an interior designer. I decided to try my hand at painting on tee shirts. I had no real knowledge of how to make money selling my painted clothing. I had no knowledge of what materials I should use or where I should buy them.
So, I bought men's cheap undershirts and artists paint (the wrong kind). I painted up a batch and went knocking on any shop that would let me in. That's when I encountered a store owner (a lady) who was terribly blunt.
She clearly stated that everything was wrong about my cheesy tee shirts, my hard paints and my designs. After the initial shock, I took to heart her harsh comments and was determined not give up; I decided to find a better way to create beautiful designs and to find out what I needed to know to paint with texture the right way!
In less than 2 years, my painted garments were a HIT!!
My sales skyrocketed! I opened a store manufacturing and painting my own line of wearable art clothing for ladies. To think, all this without any crafts or drawing skills. So, thousands of garments & handbags later, and confident of my simple techniques, I'd like to share my trade secrets with you to make your craft ideas pop!
 Pay only $97.00!
(Payment Options for Residents of The Bahamas)
Happy Painting!
Teri M. Bethel
admin@paintwithtexture.com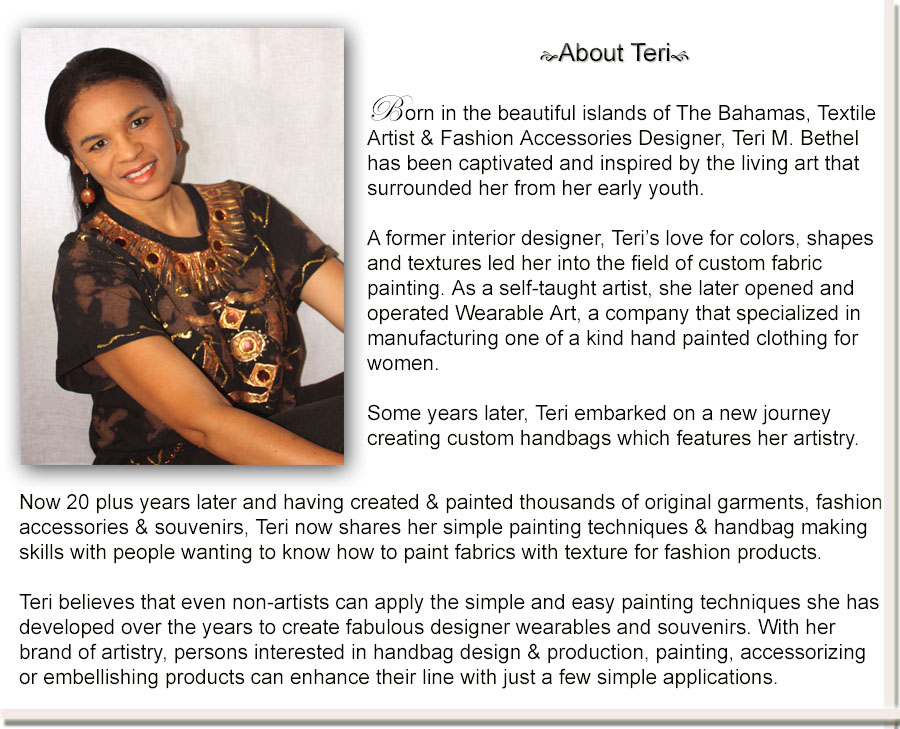 Testimonials
"Teri, when I watch the videos, it is like being there with you….you make learning easy." D. Edwards
"This is just awesome Terri I am so glad I enrolled in this course…thank you so much!!" Sundermai
"Hey Teri, This is sound advise for sure…..I'm enjoying the painting with texture video's while my house is in the field…:) I hope to share my progress soon. Thanks" T. Turner
"I enjoyed this class and would recommend it to anyone interested. This technique will add to my artful side!" P. Pyfrom
"Being a person of no artistic background and be able to paint what I did still amazes me. Thank you Miss Terry!!! I'm living proof of your saying that 'you don't have to be an artist to paint with texture…" C. Culmer
"I loved the class. It's the best thing that has ever happened to me." D. Benson
"Thank you so much for sharing experiences. I had almost given up on my creative abilities. Coming across your website has encouraged me to follow my heart again. Best Wishes." Fatema
"Love the class- it was very helpful. I learned a lot." K. Bullard
"Mrs. Bethel is very competent in transmitting her skills.  She is innovative and energetic with a contagious personality which inspires you to strive for excellence at your individual capacity".  A. Carey